DART will hold a LIVE online info session on Wednesday, April 13 at 6pm EST to discuss careers in community organizing. All Wooster students and alumni welcome, particularly those graduating before December 2022.
RSVP at www.thedartcenter.org/rsvp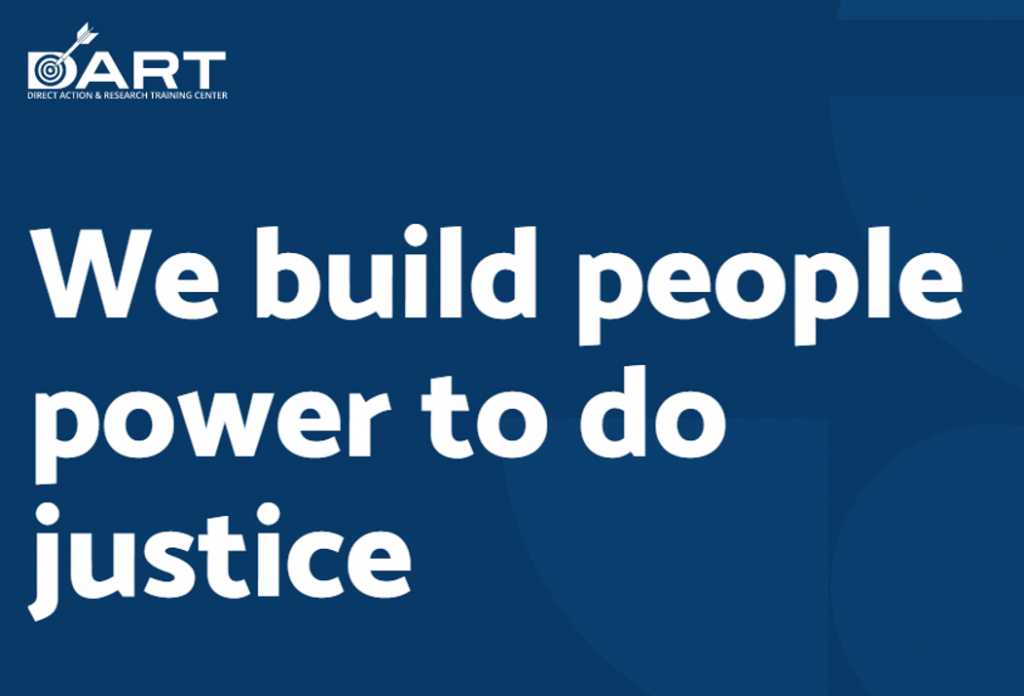 DART trains professional organizers and community organizations how to work for social, economic and racial justice, including:
* Holding police departments accountable
* Shutting down the school-to-prison pipeline
* Reining in predatory lenders
* Expanding access to primary health and dental care
* Prioritizing funding for affordable housing and job training
* Fighting for immigrants' rights
Associate Community Organizer
Starting salary $42,500-$44,000/year + benefits
Positions begin on August 8, 2022 and January 16, 2023 in:
Florida: Bradenton, Daytona Beach, Fort Lauderdale, Jacksonville, Lakeland, Miami, Pensacola, Sarasota
Kansas: Kansas City
South Carolina: Columbia, Greenville
Virginia: Charlottesville, Richmond
Leadership Positions
Starting salary $50,000-$70,000/year DOE + benefits
Positions begin Spring 2022 in:
Florida: Melbourne, Fort Myers
Kansas: Wichita (Field Organizer)
Georgia: Savannah
Nebraska: Lincoln
DART organizations are diverse coalitions that include communities of color, low-to-moderate-income communities and immigrant communities. We strongly encourage people from these backgrounds, as well as fluent Spanish speakers and DACA recipients, to apply.
To apply or learn more about DART, visit www.thedartcenter.org or find us on instagram and facebook @theDARTcenter. Still have questions? Contact justin@thedartcenter.org or 614.517.9586